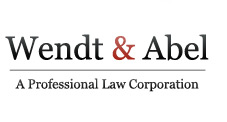 Wendt & Abel, A Professional Law Corporation
Represents parties in family law matters including, but not limited to: marital dissolution, property division, child custody and visitation proceedings, actions for spousal and child support, division of employee benefits, prenuptial agreements, post marital agreements, and enforcement of existing Court Orders.
Wendt and Abel law firm also provides legal counsel and courtroom representation to heirs and potential heirs, beneficiaries, trustees, executors, personal representatives and third-parties involved in a dispute over a will, trust, or an estate.
Since joining the original firm in 1982 Greg Abel has earned the reputation as a conscientious, skilled and ethical advocate. Wendt & Abel employs an experienced paralegal and enjoys working relationships with business evaluators, mental health professionals, estate planners, accountants, and other specialized experts who are engaged to obtain the best possible resolution for the client.
Attorney Greg Abel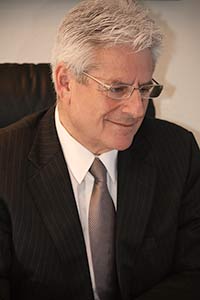 Paralegal* Nicole Johnson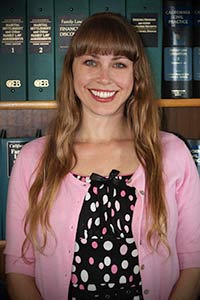 *Paralegal compliant in accordance with Business and Professions Code section 6450, et seq.